We've shared how exciting and jam-packed Day 1 at ShiftCon will be with some of the most highly skilled social media experts during our Elite Blogger Track. And as always, Day 2 at ShiftCon kicks off our exclusive health and eco-wellness content, helping you connect the dots between the science, research and the information you need to know as an influencer to impact and inspire your audience.
We're excited to welcome back Seed and National Bison Association to ShiftCon who will be leading our Friday Morning and Afternoon Keynotes!
You may remember getting to know Seed through your swag bags last year (the Daily Synbiotic was a gut saver!) and we're excited to welcome them as a Platinum Sponsor of ShiftCon 2020!
Seed's mission is to bring much-needed precision, efficacy, and education to the global probiotics market, and on Friday, Oct, 10th, they will be dispelling some of the myths regarding probiotics and how they can improve our health.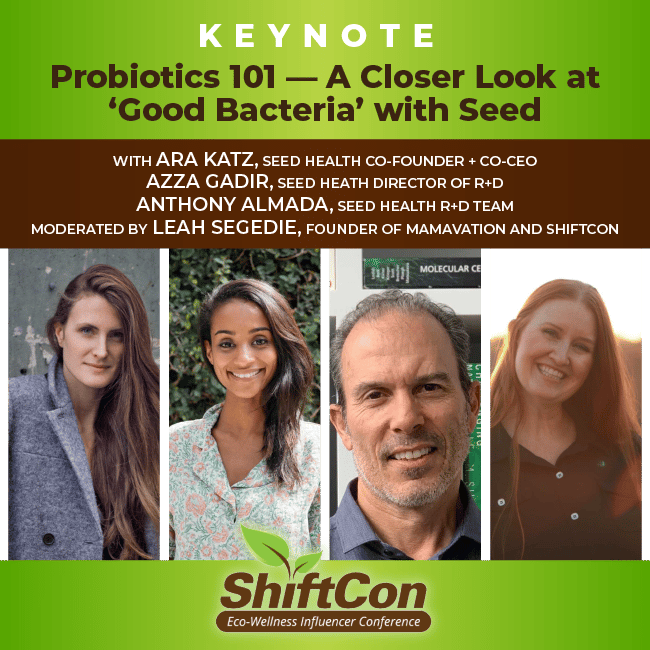 Join Mamavation and ShiftCon founder Leah Segedie for a live investigation into probiotics with Seed's co-founder + co-CEO and members of their scientific team. They'll be discussing:
What probiotics actually are (and what they are not)
What to look for when choosing a probiotic (and what Leah learned while investigating probiotics for Mamavation!)
The role probiotics and the microbiome play in your immune health
The future of probiotics for your health, your family's health, and the health of our planet.
Curious? The Seed team loves questions—bring yours to this virtual science class at ShiftCon.
*Be sure to also join Seed during their breakout session on Thursday where they'll be discussing How to be an #accountable wellness influencer and the future of ambassador marketing with Ara Katz (Co-Founder + Co-CEO), Dr. Azza Gadir, PhD (Director of R+D), and Anthony Almada (R+D Team).
---
And even though we won't get to enjoy another delicious bison meal this year, National Bison Association is giving us an exclusive behind the scenes tour of the Bison Ranches run by 3 ROCK STAR Women in Agriculture and the Bison Industry!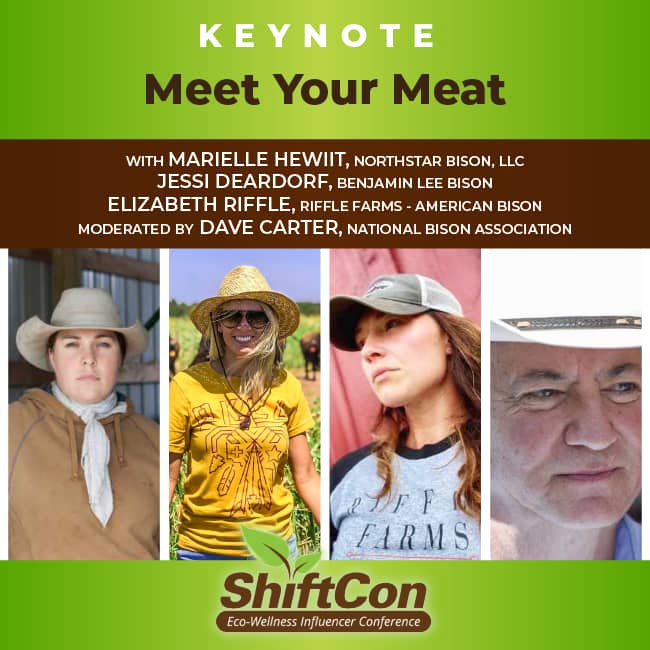 Marielle Hewitt (NorthStar Bison), Jessie Deardorf (Benjamin Lee Bison), and Elizabeth Riffle (Riffle Farms), are three bison ranchers who are here to give us all an exclusive behind the scenes look at where the magic happens. From the nutritional advantages to sustainable ranching practices, learn the "why" for these ranchers. The panelists will also share a snapshot of their daily lives and how they are continuing to build the market for the highest quality bison meat while raising the next generation of bison ranchers AND share how influencers can arrange in-person visits to these bison ranches for a one-of-a-kind experience!
Join us at ShiftCon 2020!
Dates: Thursday Oct. 8th – Saturday, Oct.10th
Tentative Time: 8am-2pm PST / 11am-5pm EST daily (includes expo time) + Evening Events!
Cost: $99 – Includes 3 days of keynote sessions & workshops, private networking with brands, fitness sessions, swag bags shipped to your home* and more! (*Swag Bags are valid for Influencers ONLY in the Continental US)
Register at www.shiftconmedia.com/register