We promised you 3 days of non-stop learning, networking, and fun at ShiftCon and the line up of events happening this year will not disappoint! Have you seen our FULL AGENDA yet?! We can't wait for every single moment!!!
But…as always, there are a few events we need you to RSVP for so we can make sure we have accurate headcounts and our sponsors are able to prepare accordingly.
Kiss the Ground Watch Party and Q&A with Film Directors, Josh and Rebecca Tickell
As part of our Inaugural Climate Influencer Summit, we will be planning a watch party for the new film on regenerative agriculture, Kiss the Ground, followed by a Q&A with the directors!
This groundbreaking film recently premiered on Netflix and is taking the world by storm as it has opened our eyes on the new, old solution to climate change!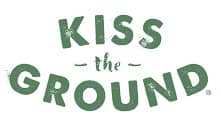 Our Partners at Dr. Bronner's, Soil for Climate and Kiss the Ground are excited to bring you a special Live Q&A with Film Directors Josh and Rebecca Tickell and some surprise guests who will be available to answer all of your questions about the film!
Saturday, Oct. 10th at 4pm PST/7pm EST
Here's how to participate:
– Watch Kiss the Ground on Netflix along with your fellow Shifters on Friday, Oct. 9th (or anytime prior to the Q&A). Then, bring your thoughts and questions for a powerful discussion surrounding this amazing film!
***If you don't have access to Netflix, please email [email protected] The Directors have been kind enough to offer FREE viewings for those who need it!
---
Organic Trade Association Fiber Council Meet and Greet
Saturday, Oct. 10th at 12:30pm PST/3:30 EST in the Expo Hall at ShiftCon
What we put on our body is just as important as what we put in our body! Join members of the Organic Trade Association Fiber Council for a special meet and greet and introduction to some of their member brands – Delilah Home, YES AND, Naturepedic, Gallant International and Coyuchi helping you find natural, sustainable, and safer textile options for your everyday use.
You'll learn how to spot greenwashing in textiles and how organic cotton and hemp products pay homage to our environment and enhance the lives of consumers.
Visit the Fiber Council Booth during Expo Hours on Saturday, Oct. 10th!
---
Yes And Happy Hour
Join YES AND for an exclusive Happy Hour Event which will include an array of speakers and fun activities, including a look at the brand-new YES AND collection! Exclusive discounts will be offered to you and your followers along with a chance to win a $500 YES AND gift card!
Friday, Oct. 9th at 4pm PST/7pm EST
YES AND Happy Hour Giveaway:
● Follow @yesand and @shiftcon on Instagram
● Post an Instagram Story about the new YES AND collection premiering at ShiftCon
● Be sure to include the hashtags #shiftcon #joinyesand
● Open to US only
● 16+ to enter
If you are joining the happy hour and are interested in an exclusive Brand Ambassador opportunity, please APPLY HERE by 5pm EST TODAY!
---
#SipBySip Virtual Tea Party, Hosted by The Republic of Tea
Relax, kick back and sip some tea with your fellow Shifters at a very special #SipbySip Virtual Tea Party hosted by The Republic of Tea.

Thursday, Oct. 8th at 4pm PST/7pm EST
Ministers from The Republic of Tea will be debuting their latest tea collection, sharing fun tea time tips and recipes for delicious tea mocktails!
---
Yoga and Fitness Sessions with CharlieCurls and Twist Yoga
Relax, de-stress, and win some great prizes daily at ShiftCon 2020!
Bring your yoga mats, pillows, and CharlieCurls styler and tap into some recharging OHM with us!
CharlieCurls is sponsoring the daily Yoga and Fitness sessions with amazing instructors from Twist Yoga Anytime directly following the Virtual Expo each day—so you can relax, de-stress and get ready for the Happy Hours that follow—getting your mind and body balanced while getting great hair all the while.
Every day following expo hours at ShiftCon at 2:00pm PST/5:00pm EST
There will be daily PRIZES for attendees which include 3-piece Holistic Heatless Hairstyling Kits from CharlieCurls, Activewear from Handful, three 3-month memberships to the Twist Yoga Anytime virtual studio with over 350 classes and three 5-class passes to Twist Yoga's Zoom classes streamed live from in-studio! Plus, stay tuned for insights about how you can enter to win a grand prize with several additional wellness brands for a big gift pack!
Get connected on Instagram to @CharlieCurls and use #CharlieCurlsLove, #YogaHair, #TwistTribe and #ShiftCon.
***RSVP HERE for one or all of our yoga/fitness sessions for a chance to win!***