With a critical election coming up and more and more devastating signs of climate change showing up in full force — there is no time to lose!

Announcing the Inaugural Climate Influencer Summit at ShiftCon
To inspire and empower the masses for this critical mission, the ShiftCon Eco-Wellness Influencer Conference is working with the Climate Collaborative to host the first ever Climate Influencer Summit, taking place during ShiftCon on October 10th, 2020, 8 am to 11:30 am PST (11 am to 2:30 pm EST).
The Climate Influencer Summit brings together a power lineup of over 25 climate superheroes and environmental justice activists who will help:
1) break down how the climate crisis impacts us all and why we all must take action now!
2) empower you with clear actionable steps that can be taken to fight climate change and #saveourplanet.
We are also partnering with some incredible brands and organizations that have been leading the charge to climate action – including Dr. Bronner's, The Organic Trade Association, The Organic Center, Stonyfield, Made Safe, and more – to bring you a full lineup of workshops breakout sessions that highlight organic and regenerative agriculture, ways to reduce your climate impact, as well tips for how to drive content about the HUGE subject of climate change in an engaging way that inspires climate action and activism!
This revolutionary event will begin with a powerful keynote by some of the world's leading Climate Activists, including:
Gina McCarthy, President and CEO of the National Resources Defense Council (NRDC) and former Environmental Protection Agency (EPA) Administrator under President Obama.
Jamie Margolin, Co-Executive Director of Zero Hour / Youth Climate Marches, 2018 People Magazine's 25 Women Changing the World.
Reverend Lennox Yearwood, Jr., President & Founder, Hip Hop Caucus / The Coolest Show / Think100%
Tamara Toles O'Laughlin, North American Director 350.org
This keynote presentation will be moderated by Erin Callahan, Executive Director of Climate Collaborative, which works with over 500 mission-driven companies to leverage the power of the natural products industry to reverse climate change.
Full Climate Summit Agenda:
Climate Call to Action Keynote
Gina McCarthy, President and CEO of the National Resources Defense Council (NRDC) and former EPA Administrator
Jamie Margolin, Co-Executive Director of Zero Hour/Youth Climate March
Reverend Yearwood, founder, Hip Hop Caucus/The Coolest Show/#ClimateFridays/Think100%
Tamara Toles O'Laughlin, North America Director 
350.org
Moderator: Erin Callahan, Executive Director of Climate Collaborative
Breakout Sessions: 
1) Organic: A Climate Hero, Sponsored by the Organic Trade Association / The Organic Center
Jessica Shade, Director of Science Programs,  The Organic Center
Paul Schiefer, Sr. Director of Sustainability, Amy's Kitchen
Doug Crabtree, Owner-Operator,  Vilicus Farms
Moderator, Aaronica Cole
Climate change is one of the most urgent issues of our time. Its effects are becoming evident through shifting weather patterns and related increases in natural disasters. Agriculture is a major contributor to climate change – but not all agriculture. Organic farming practices help mitigate climate change by increasing soil health while dramatically decreasing nitrogen pollution. In this session, we'll share an approachable scientific briefing on organic's climate benefits, along with perspectives from Organic Trade Association members, including an organic farmer and a beloved family-owned brand.
2) Deep Dive: Your Contribution to Climate Change and What You Can Do, Sponsored by Stonyfield
Nancy Hirshberg
Lisa Drake, Stonyfield
Still wondering what you can do to help address the climate crisis? Join long-time sustainability leaders Lisa Drake and Nancy Hirshberg in this one-hour intensive training that will help you better understand how we each contribute to climate change and the most important steps we can take to make a difference. The workshop will also cover lessons learned on best practices in climate communications so you can most effectively speak about climate action to your followers.

3) The Regenerative Organic Revolution: Fixing a Broken System from the Soil Up, Sponsored by Dr. Bronner's 
Panel Members:
David Bronner, CEO Dr. Bronner's
Ken Lee, Co-Founder and Co-CEO, Lotus Foods
Elizabeth Whitlow, Executive Director, Regenerative Organic Alliance
Vanessa Alexandre, Alexandre Farms
Moderator, Finian Makepeace, Co-founder Kiss the Ground
4) Climate Engagement and Activism: Mobilizing Your Followers
The subject of climate change is overwhelming for many. People want to help but they don't know where to start. How do you talk to people about this HUGE, complex issue in a way that makes them feel empowered? How do you inspire them to take action? This panel will discuss how to bring your followers into the climate revolution so that together we can fight for our planet!
Panel members:
Tamara O'Laughlin, North America Director, 
350.org
Cara Pike, Executive Director, Climate Access
Todd Larsen, Executive Co-Director for Consumer & Corporate Engagement, Green America
---
Exclusive Kiss the Ground Watch Party and Q&A
Plus…as part of this summit, we will also be planning a watch party for the new film on regenerative agriculture, Kiss the Ground, followed by a Q&A with the directors!
This groundbreaking film recently premiered on Netflix and is taking the world by storm as it opens our eyes on the new, old solution to climate change!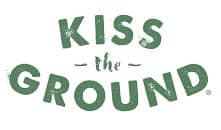 Our Partners at Dr. Bronner's, Soil for Climate and Kiss the Ground are excited to bring you a special Live Q&A with Film Directors Josh and Rebecca Tickell and some surprise guests who will be available to answer all of your questions about the film!
Saturday, Oct. 10th at 4pm PST/7pm EST
Here's how to participate:
– Watch Kiss the Ground on Netflix along with your fellow Shifters on Friday, Oct. 9th (or anytime prior to the Q&A). Then bring your thoughts and questions for a powerful discussion surrounding this amazing film!
***If you don't have access to Netflix, please email [email protected]. The Directors have been kind enough to offer FREE viewings for those who need it!